Carrot Corn Soup is a perfect winter soup. The beautiful light in the evening and a huge bowl of the Carrot Corn Soup is what made it perfect.  Now that there is a slight chill in the air, most days we have soup for supper. Carrot Corn Soup is a variation of the Corn soup. Carrot and Corn gives a very beautiful colour to the soup. It is creamy, light and filling when had with a slice of bread. I was so excited by the colour that I put in lot of effort in garnishing as well. Do check out other soup recipes that are going to be perfect for this season.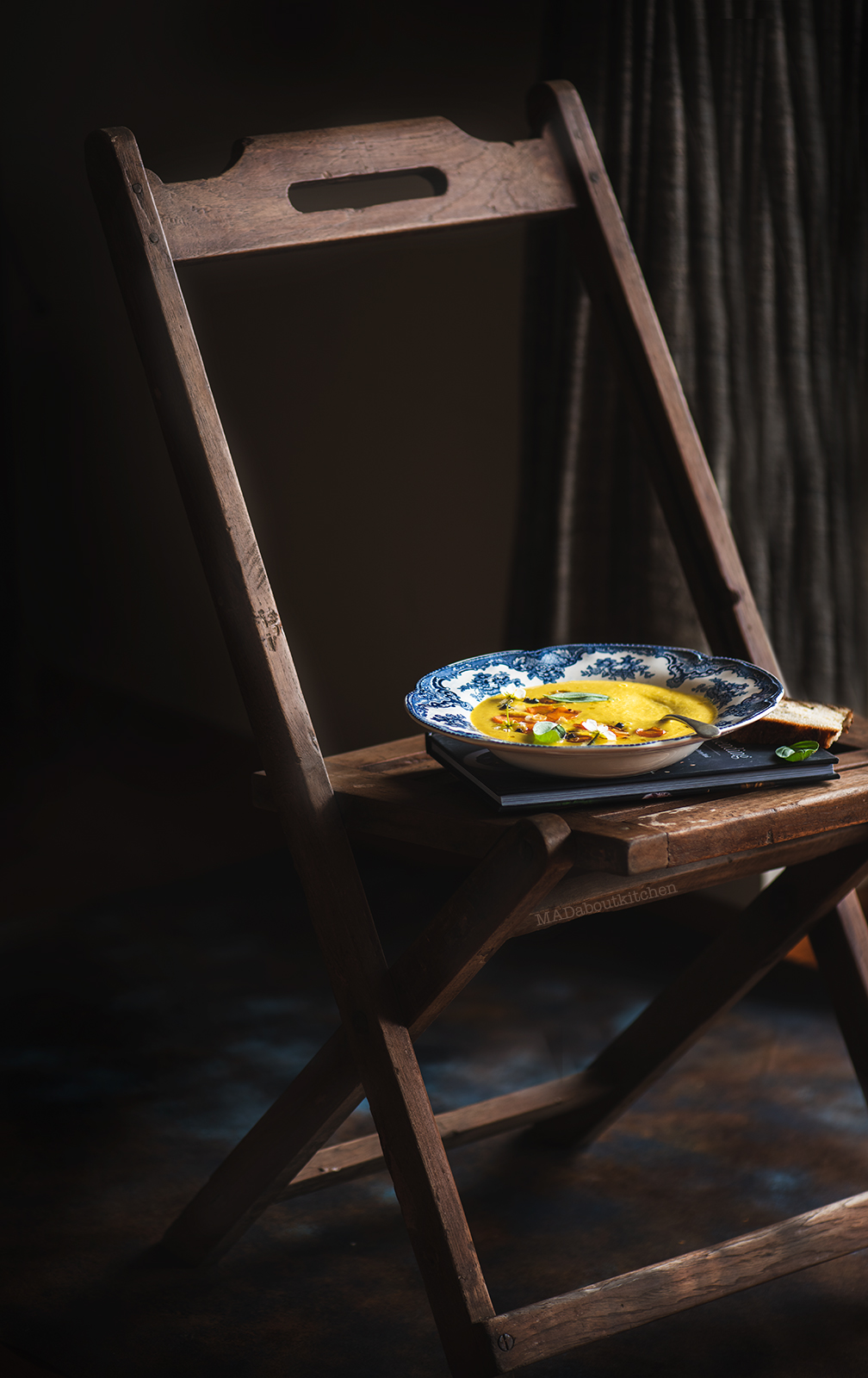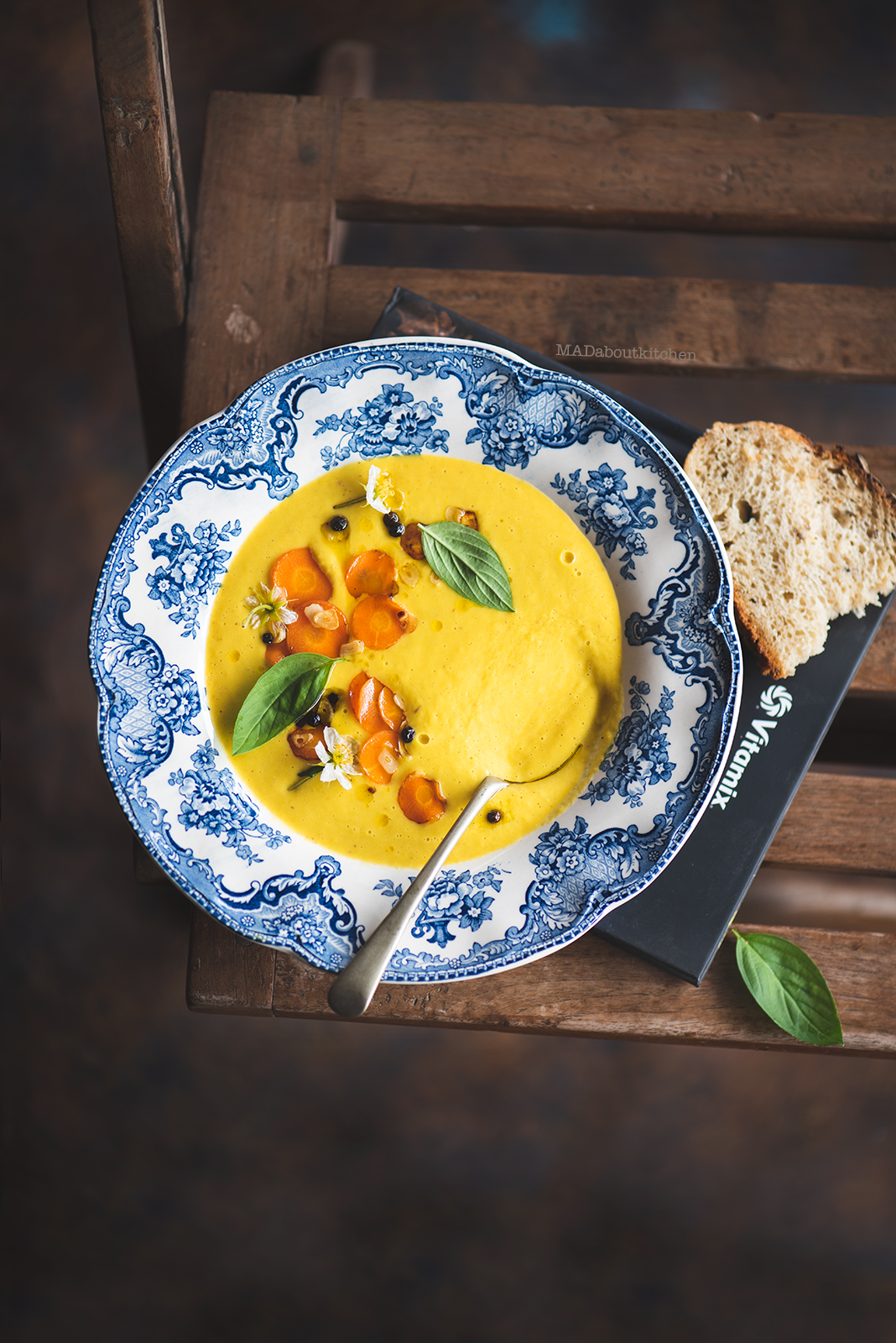 Ingredients
1  – Sweet corn
2 – Carrots
1  – Onion, small sized
4  – Garlic cloves
1 tsp – Black peppercorns
1 tsp – Freshly ground pepper
1 tbsp – Olive oil
Few basil leaves – Fresh or dry
Salt to taste
Roasted carrot slices, peppercorns and garlic for garnishing
*If you do not have access to basil you can use oregano , Italian seasoning or sage. These are the herbs that go well with Carrot and Corn. If not you can use roasted garlic.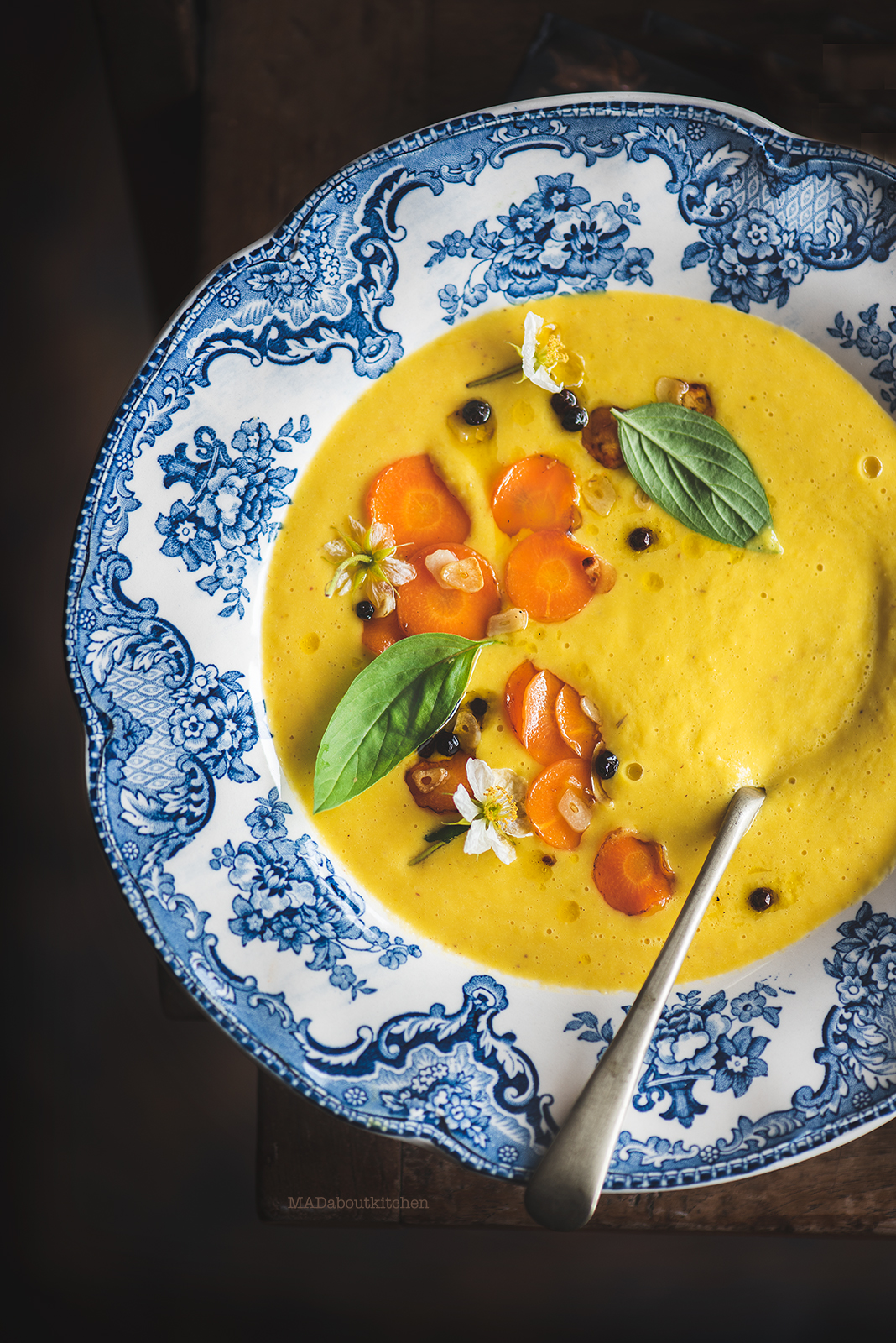 Method
Peel the corn and boil them in water with a pinch of salt. Boil it till the corn is cooked and soft.
Cut it to remove the kernels from the cob.
In a pan heat the oil, add pepper and garlic slices and basil. Let the garlic brown on the edges.
Add chopped onions to this and saute till the onions soften.
Add carrot slices to this and saute on high flame till the carrots are cooked and starts browning at the edges.
Add the boiled corn kernels  to this and sauté for couple of minutes. Add salt to taste.
Add two cups of water and bring it to boil.
Blend this mixture in a blender using till smooth.
Add as much water as required to get the right consistency.
Adjust the salt as per your taste.
Pour them into bowls, garnish it with some roasted carrot slices, basil leaves, fried peppercorns and fried garlic slices.
Serve it with bread.