Pappu Charu is one of the most famous dishes in Andhra restaurants here. Pappu means Dal and Chāru means Kadi. This is one dish that I love when I have an Andhrastyle thali in the restraunts. The Pappu Chāru is a simple, one pot recipe yet the flavour is so complex. It's a perfect combination of tangy, spicy and garlicy. There is nothing more satisfying than having this with steamed rice and ghee, with some deep fried papad and butter milk chillies. 
This one is made using Gongura Leaves, Roselle leaves. These leaves are used in south central Indian cuisine to impart a tart flavour. Gongura comes in two varieties, green stemmed leaf and red stemmed. The red stemmed variety is more sour than the green stemmed variety.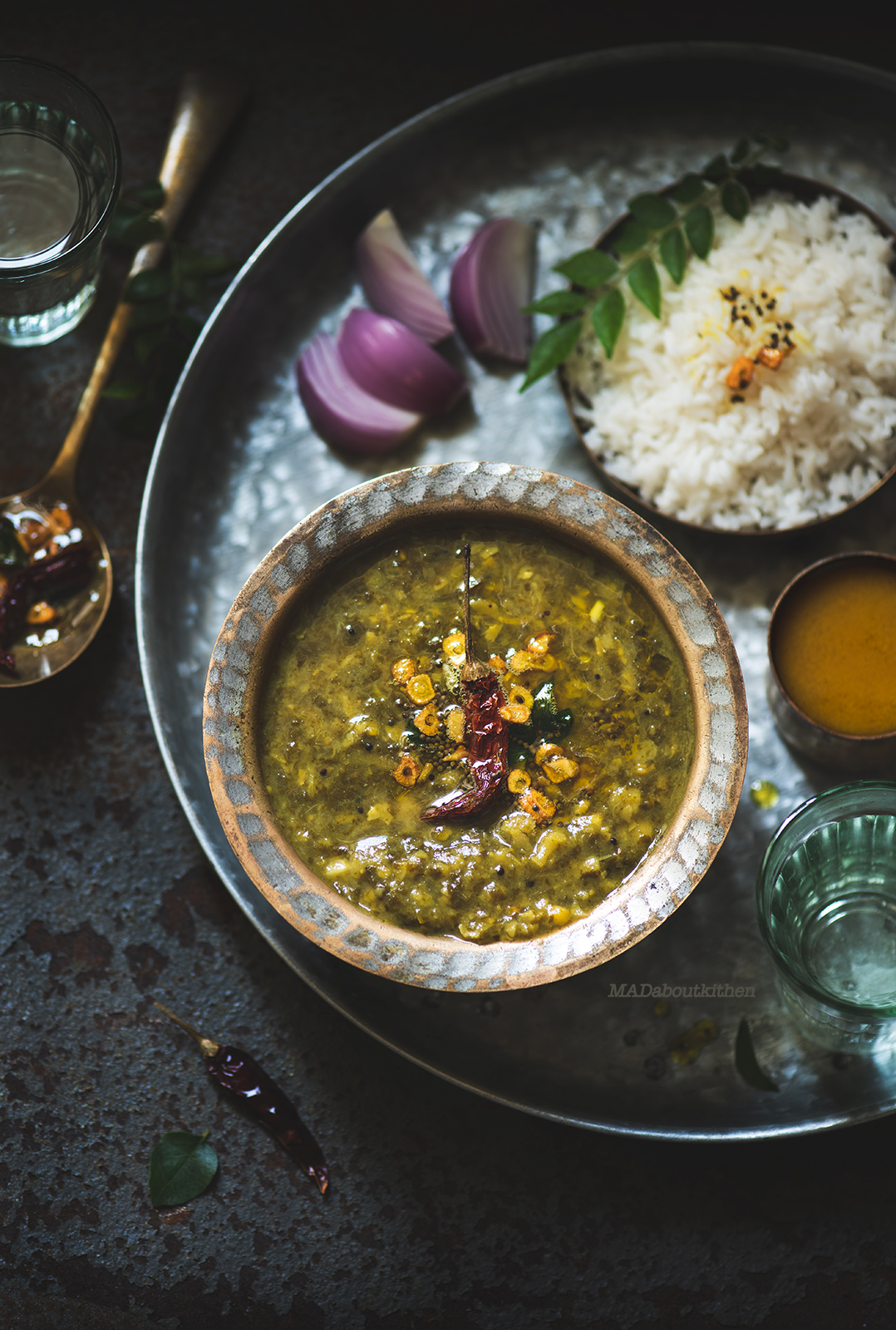 Ingredients 
1/4 cup – Toor dal
1/4 cup – Chana dal
1 bunch – Gongura leaves, only leaves
3 nos – Green Chilly, finely chopped
6 cloves of garlic – crushed
1 no – Onion, medium sized, chopped
1/2 tsp – Turmeric powder
Salt to taste
For Tempering
2 tbsp. – Ghee
6 to 7 – Curry leaves
1 tsp – Mustard seeds
5 to 6 cloves of garlic – sliced
2 to 3 red chillies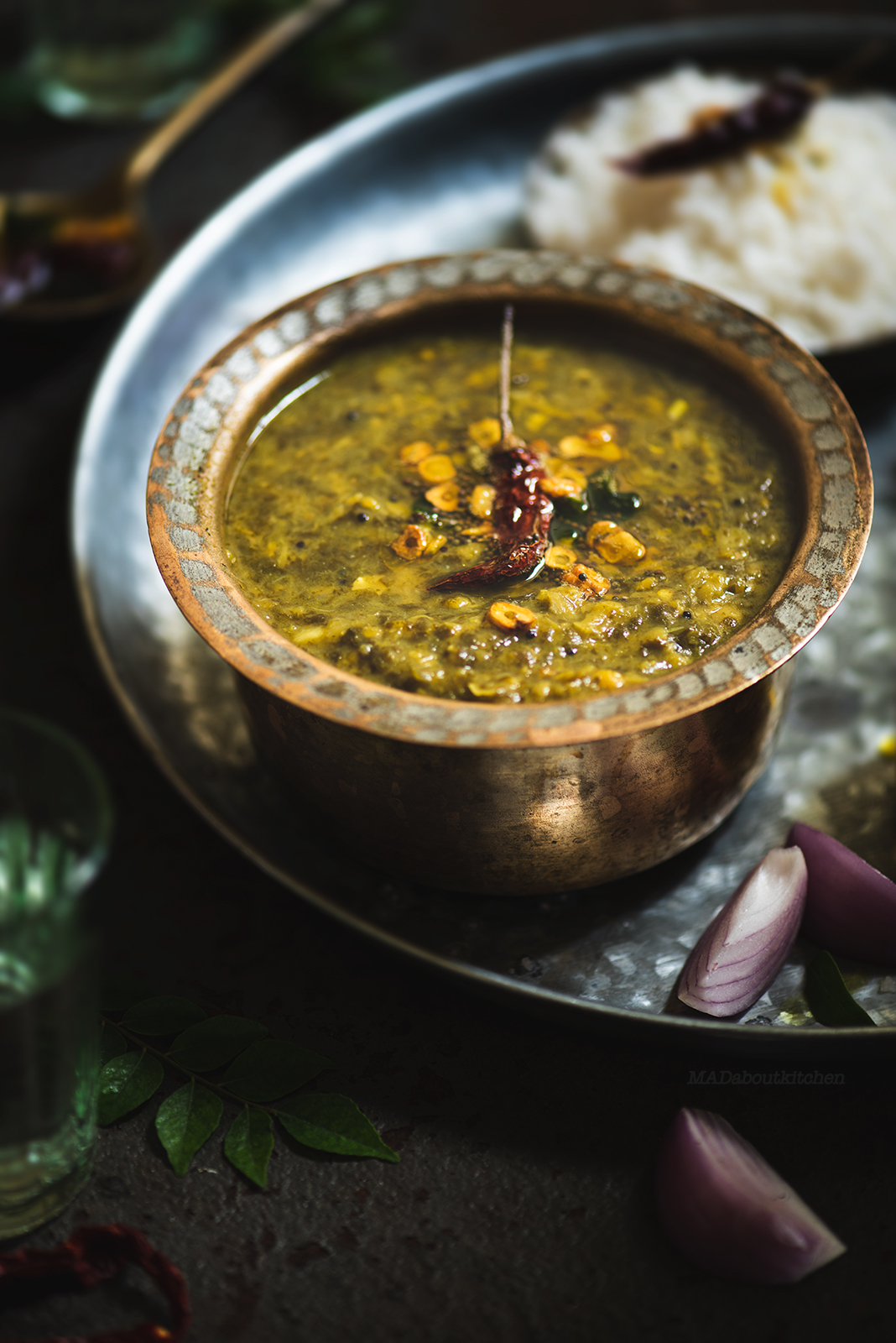 Method
Wash the dal well and soak it for 15 to 20 minutes.
Add the dal, chopped onion, green chillies, chopped Gongura leaves, turmeric powder and 2 cups of water and pressure cook for a minimum of 5 whistles. The dal should be cooked well enough to be mashed easily.
Open the lid once the cooker cools down and mash the cooked dal well using a masher. 
.Add salt and the crushed garlic to this and 1 cup water and boil it again till the dal thickens. 
.Taste the dal for salt. The pappu should be tangy, spicy and garlicy.

For tempering
Heat ghee in a pan. Add mustard seeds and let it crackle. Add red chillies and curry leaves and let it crisp up.  Add the garlic slices and let it brown. Pour the tempering over the pappu and serve with hot steamed rice and loads of ghee.