Menthya Kadubu – Methi Dal Dhokli is a comforting, light,one pot meal. It is a completly balanced dish that can be had as any meal of the day. Menthya Kadubu is also known as Dal Dhokli. This is a perfect balance of Protein, Fibre and Carbs.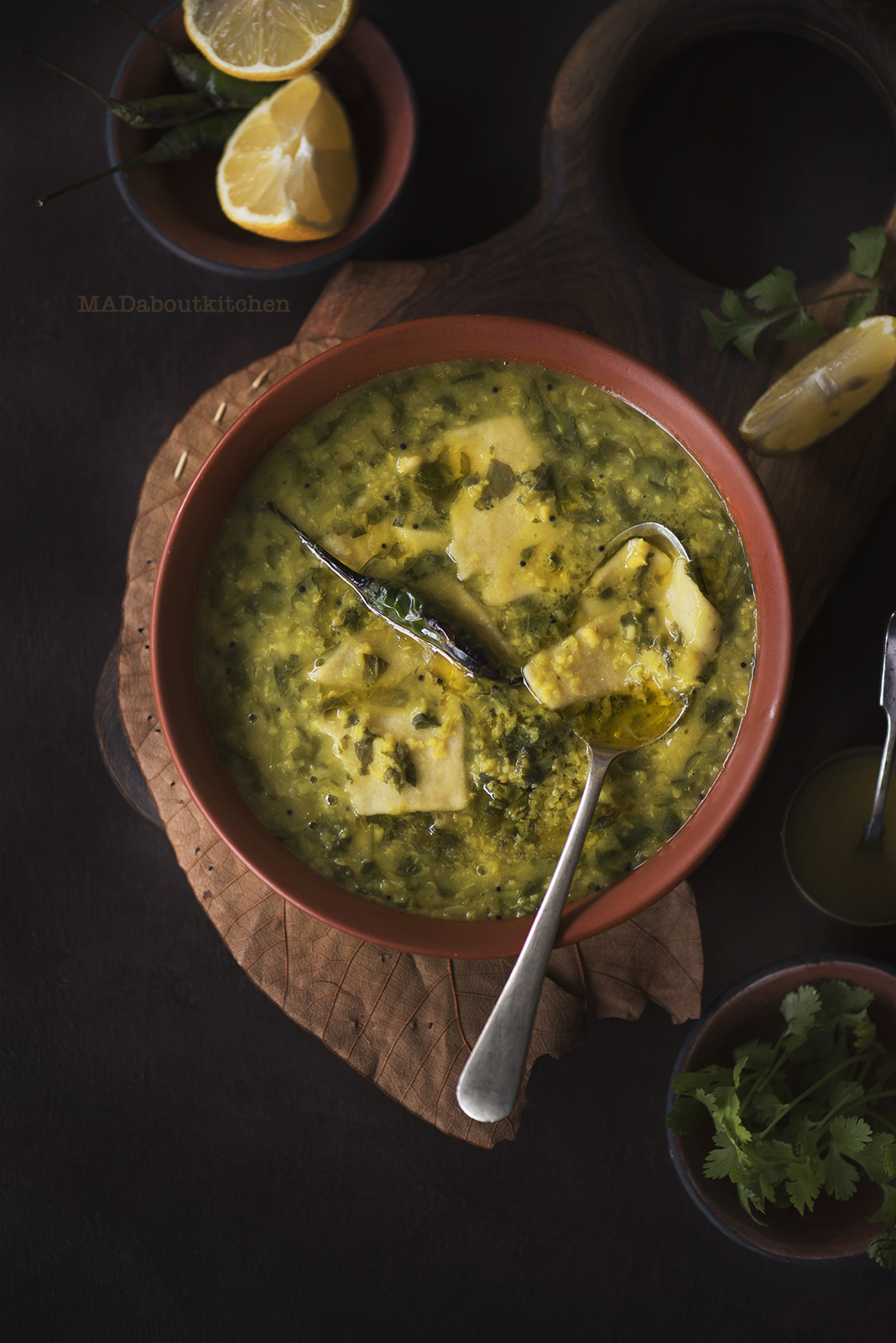 Ingredients

1 cup – Moon dal
1 bunch – Methy leaves
4 nos – Green chillies
1 tsp – Turmeric
1 tsp – Mustard seeds
1 lemon sized – Roti dough
2tsps – Oil
Salt to taste
Chopped coriander for garnishing
Ghee, lemon juice to serve
Method
Wash thoroughly and chop the methy leaves. If tender i use the stem too.
Roll the roti dough like a roti and cut them into squares (1.5″X1.5″).
Roast the moong dal very lightly for a couple of minutes and set it aside.let it not turn brown.
In a pressure cooker heat oil. Add mustard seeds to this and let it crackle. Add green chillies, turmeric and methi leaves and saute for few minutes. Add the roasted dal to this and mix well. Add 2 cups of water to this and let it boil. When the water starts boiling add salt and roti dough squares to this and mix lightly.
Cover the cooker and let it cook till the cooker releases two whistles (or as many as per your cooker for the dal to cook)
Let the cooker cool . Open the lid, add chopped coriander leaves and boil for couple of minutes more to thicken the mixture a little.
The consistency has to be thick soupy..
Have it hot with a dollop of ghee and freshly squeezed lemon juice and roasted green chillies if you like it more spicy.