Chaas, is one of the most soothing, cool drink that can be made at home. I use different flavours everyday and hence never can have enough of it. Chaas is also commonly known as Buttermilk in India and as Majjige in Kannada.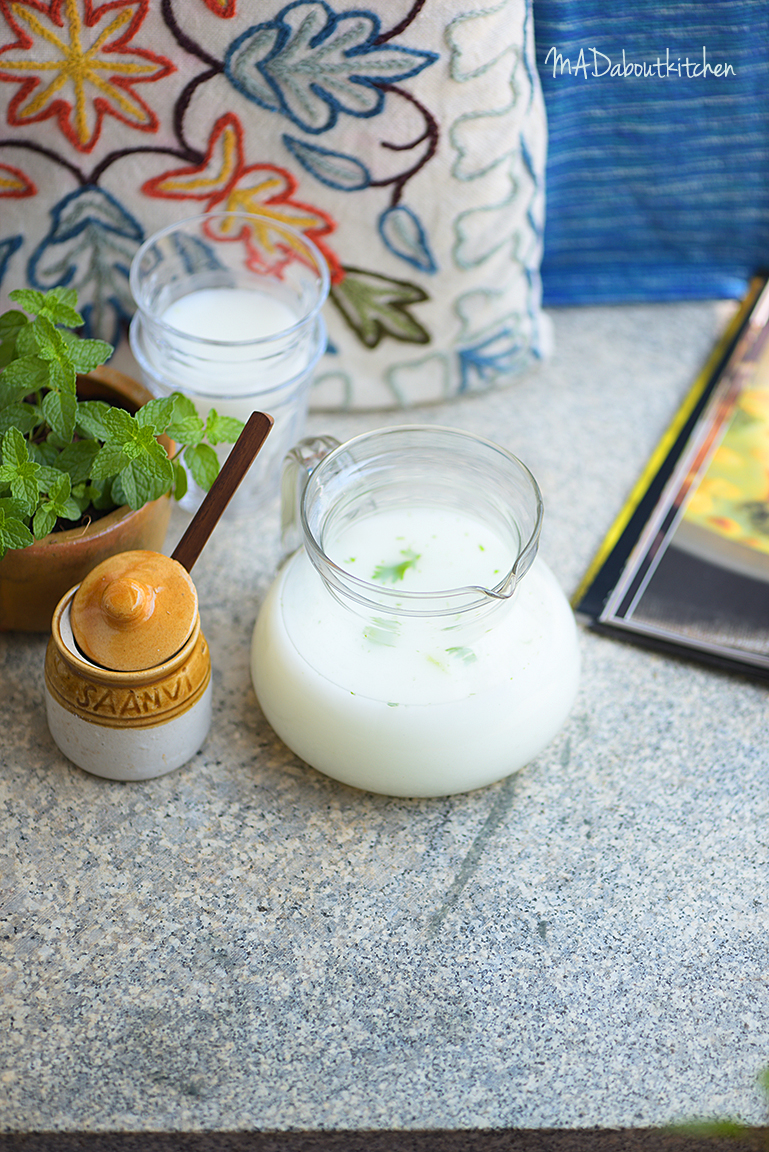 What is Chaas?
Chaas is the thin liquid that is left over after churning the butter out of curd. Also known as CHAAS, NEER MOR, MAJJIGA , MAJJIGE.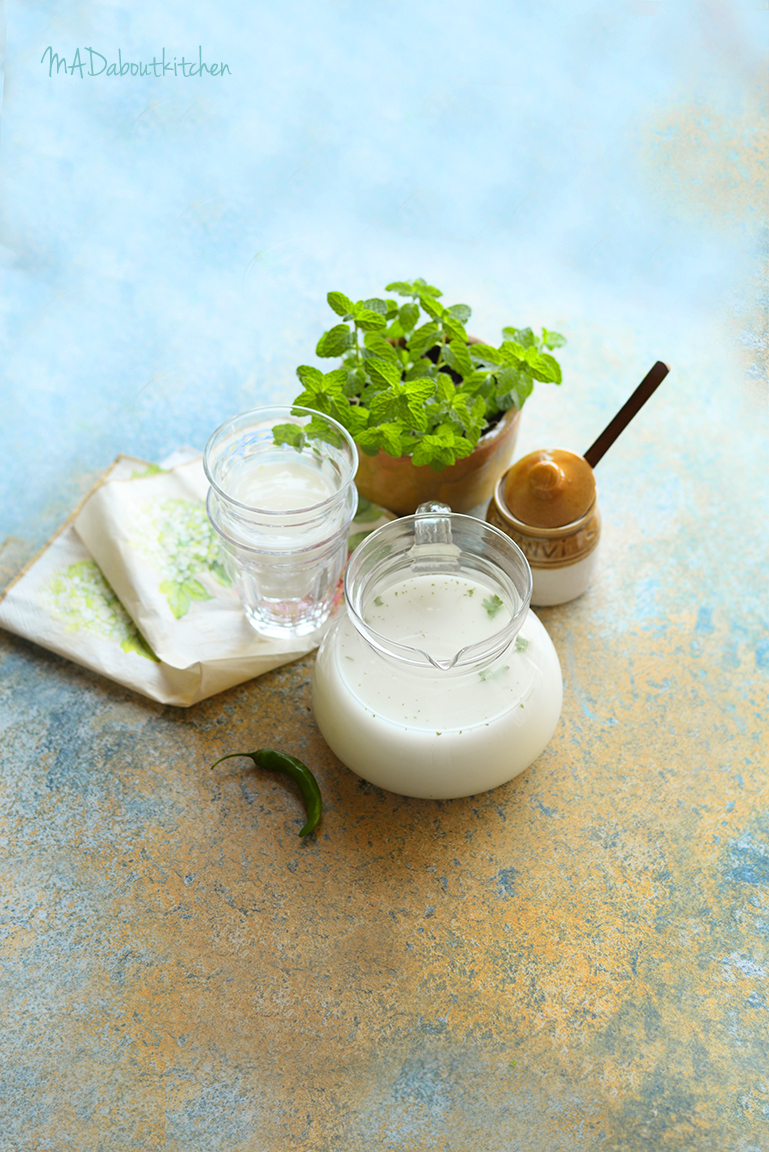 Ingredients 
1/2 ltr – Curds
Salt to taste
10 ice cubes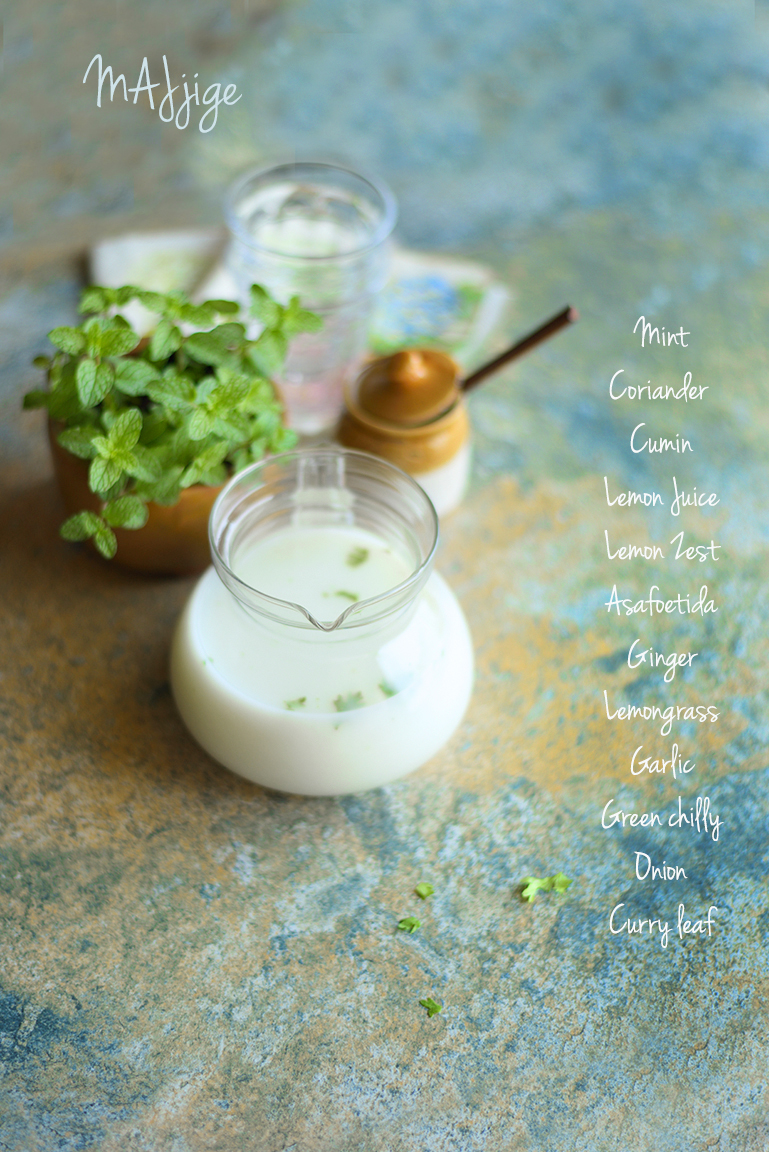 Method 
Leave the curds in the refrigerator overnight.
Take curds and half the amount of ice in a blender jar and run on low speed for 5 mins continuously.
You will notice the butter seperated.
Using a spoon scoop the butter into a container. Add the butter every day to the same container till you have enough to make ghee.
Now to the curd add ice cubes and churn for another 5 minutes. Scoop the frothy layer on top and discard.
I follow this method to remove as much fat as possible.
Now add salt and any flavouring ingredient in the above list or combination of those.
Churn ones more. Add 1 ltr of water to this to dilute the mixture.
Store it in bottles and refrigerate.
Serve chilled.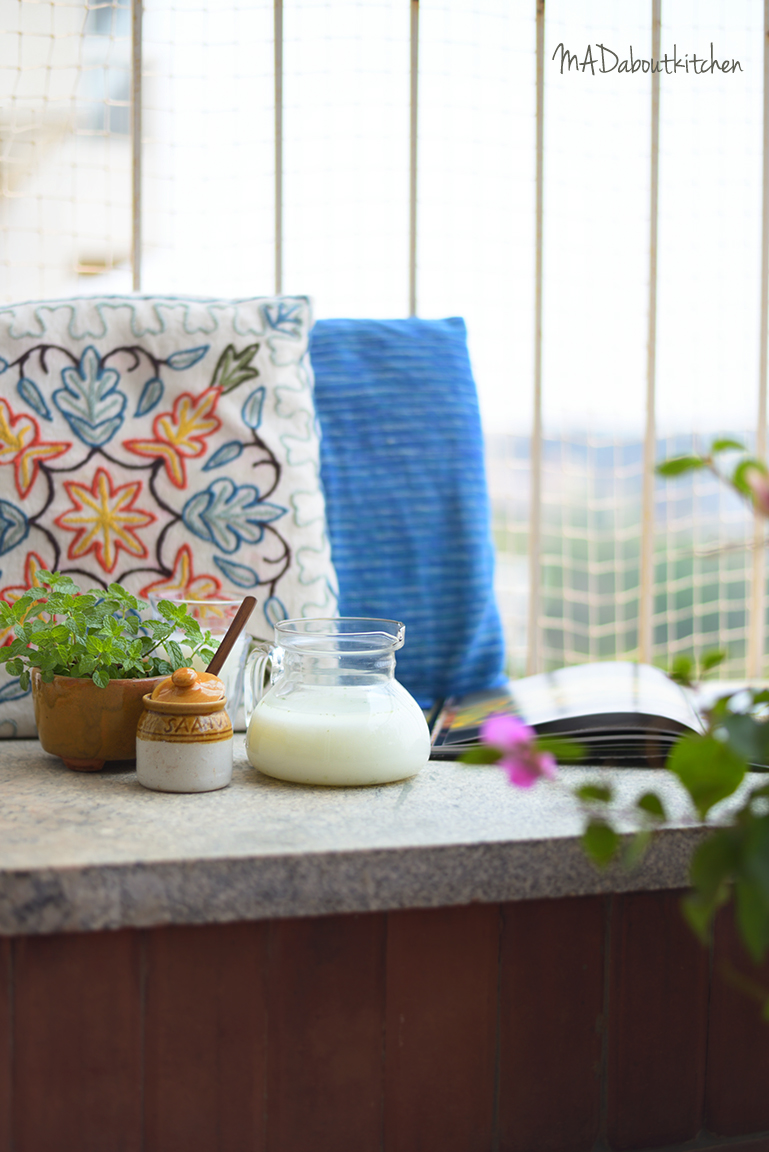 I use lemon juice almost everytime with any flavour. A tbsp of lemon juice lifts up the tartness of the chaas more.
For eg.
Lemon juice + coriander
Lemon juice + Curry leaves
Lemon juice + Roaste cumin
You may also like to try Majjige Huli or Mambazha Pulissery which are curries prepared with yogurt base.