I know, i know!!!! I don't need to give you the recipe for a Lemonade. I had gone out shopping. It was sunny. Came back home and made some lemonade. The light on the lemonade on that winter afternoon was so good, I had to capture it. Lemonade may be the basic lemon juice mixed with water and sugar that is so satisfying, but let me make it worth while by putting down some variations that you can do with the basic lemonade.  Also do try other versions like passion fruit lemonade, Beetroot pomegranate lemonade that I have tried.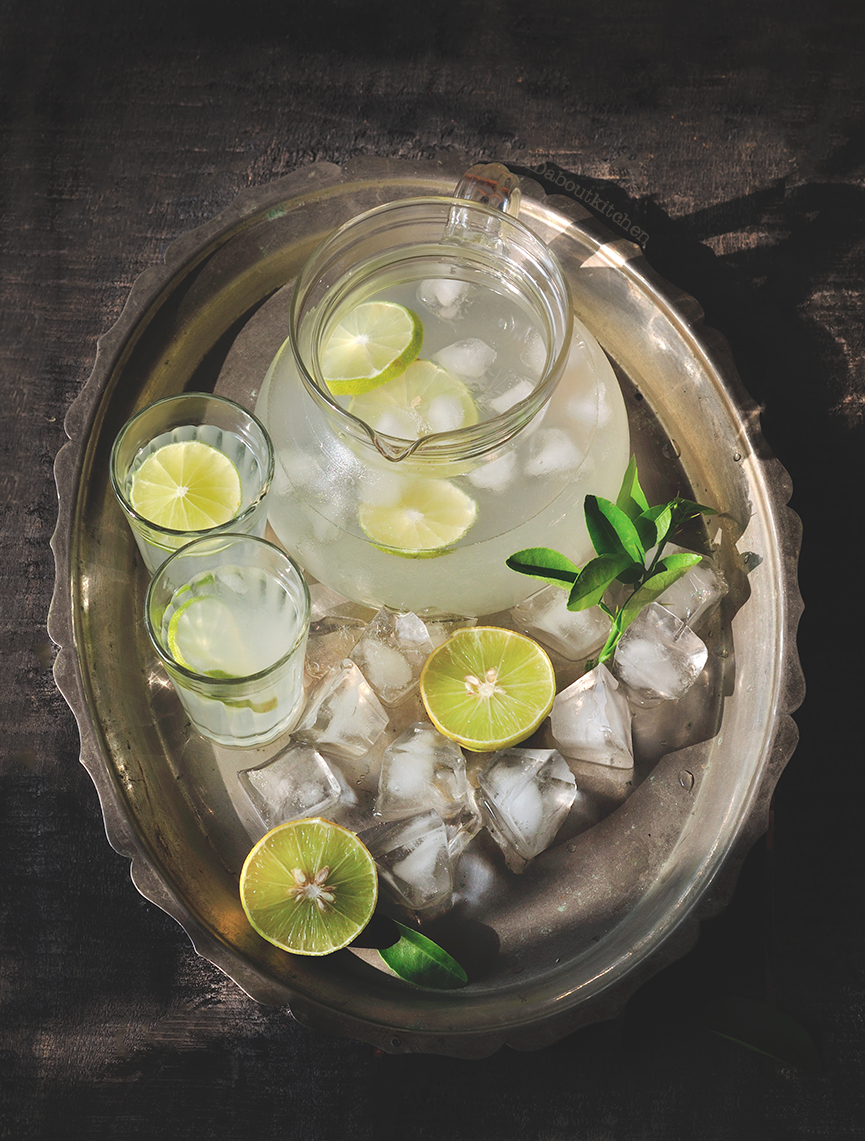 Serves 2
Ingredients to the basic lemonade 
1/8 cup – lemon juice
1/4 cup – Sugar
1/2 ltr – Water
Ice cubes

Variation 1
1 tsp – ginger
1/4 cup – Honey (instead of the sugar)


Variation 2
2 nos – Cardamom, powdered
1/4th pinch – Edible Camphor


Variation 3
10 nos – Mint leaves 
1 pinch – salt
1 pinch – Black pepper powder


Variation 4
1 pinch – Salt
1 tsp – Garam masala powder


Variation 5
1/4 cup – Strawberries


Method 
Along with the basic ingredients of the lemonade, add any one of the ingredients of any one of the variations into a blender. Blend it well, till the ice is crushed. Pour it into a pitcher through a strainer. Drop in few slices of lemon into it. Serve chilled.