Khatta pyaaz or the pickled onions are such a simple accompaniment to make but it can take a dish to an other level. Be it Chole, Paneer matar or a simple dal pickled onions are a must in our house. Tandoori dishes are incomplete without Khatta pyaaz. Khatta pyaaz is nothing but onions pickled in vinegar or lemon juice for about an hour which ends in this beautifully pink onions.
Sometimes something as simple as this can look so beautiful and it is so wonderful to watch the onion slices turn pink.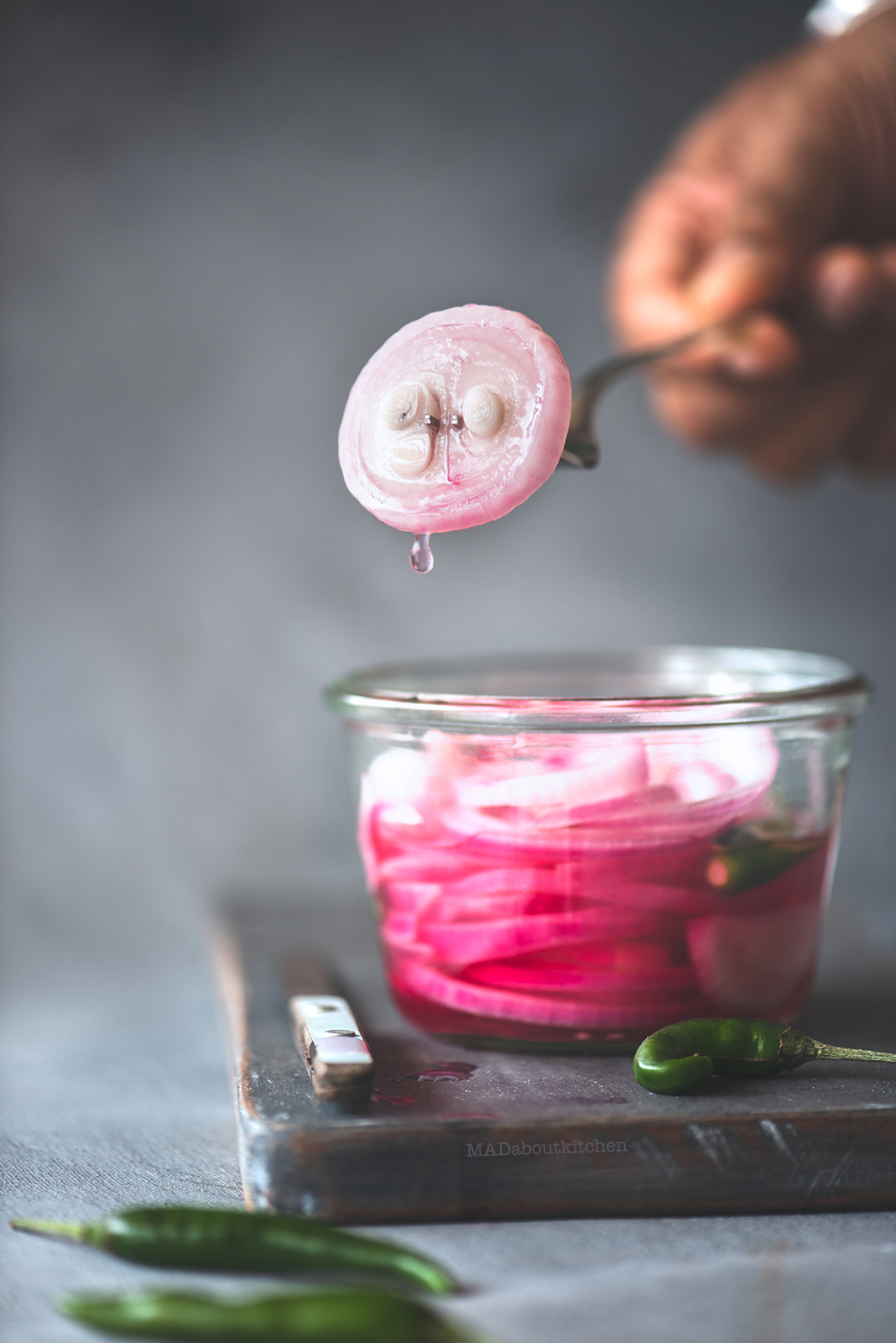 Ingredients
1 cup – Onion slices or small onions
1/2 cup – Vinegar
or
2 Tbsp –  lemon juice
1 Tbsp – Sugar
1 or 2 – Green chillies (optional)
1 tsp – Red chilly powder (optional)
Chopped coriander to serve (optional)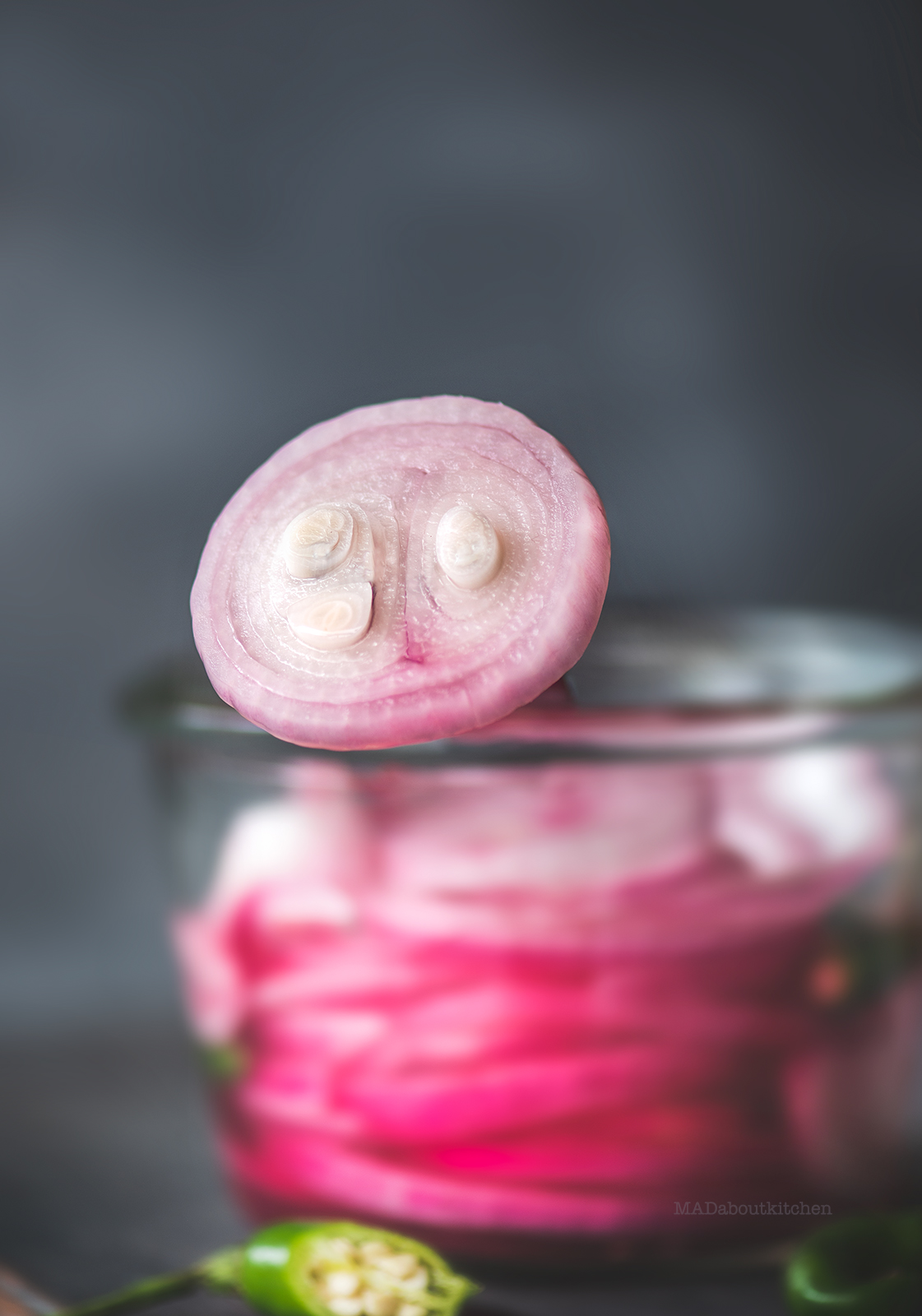 Method
In a bottle or a bowl place the onions and add the vinegar, slit green chillies and sugar and give it a good mix.
Coat the onions well with vinegar by shaking the bottle or by tossing the onions by hand.
Let it sit overnight in the vinegar or at least a couple of hours.
You will see that they are now pink and pretty.
Add chopped coriander to it before serving.
You can serve it with kebabs, tandoori dishes, chole, paneer sabzis etc.
Store it in the refrigerator for not more than a week.
or
You can replace vinegar with lemon juice and green chillies with red chilly powder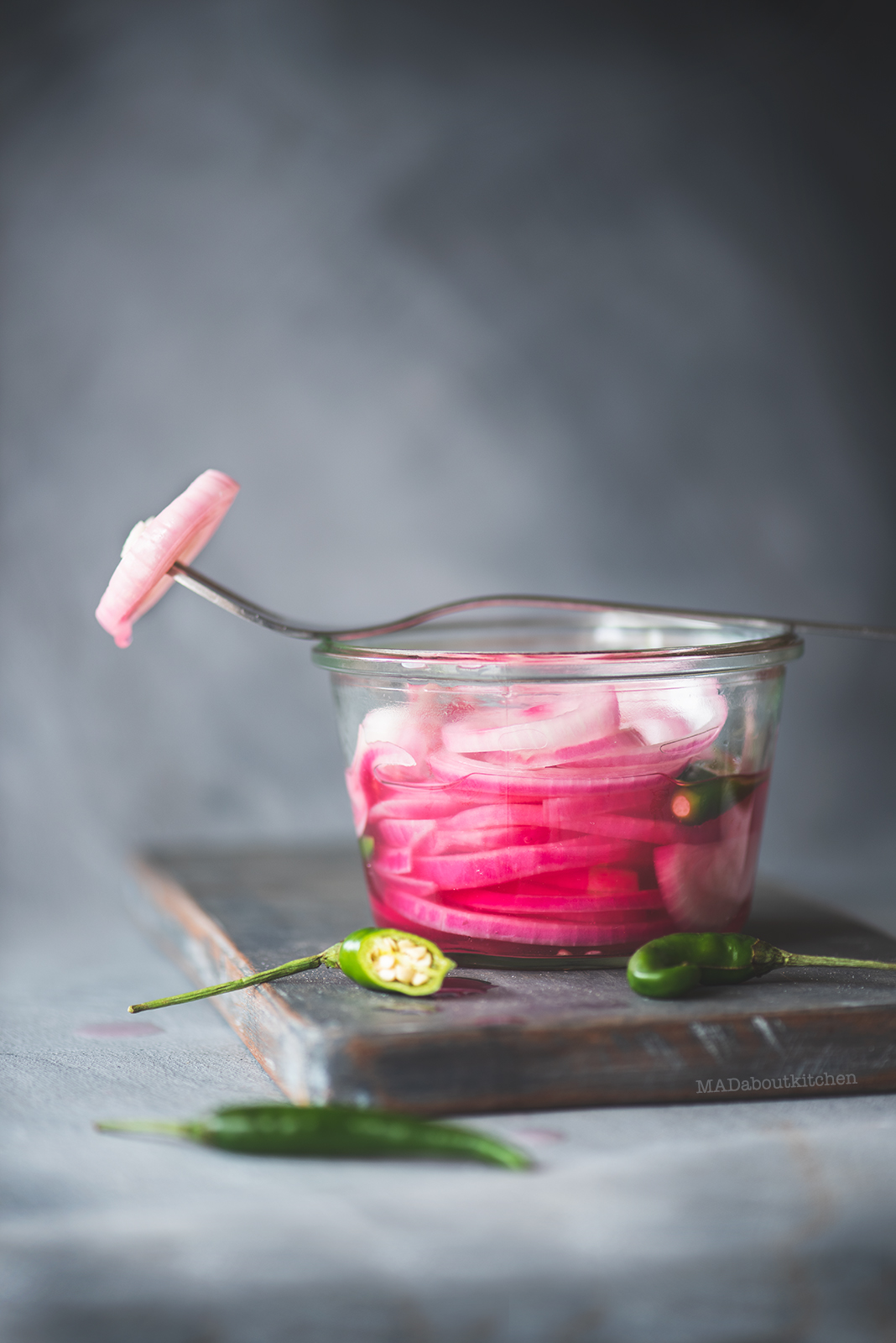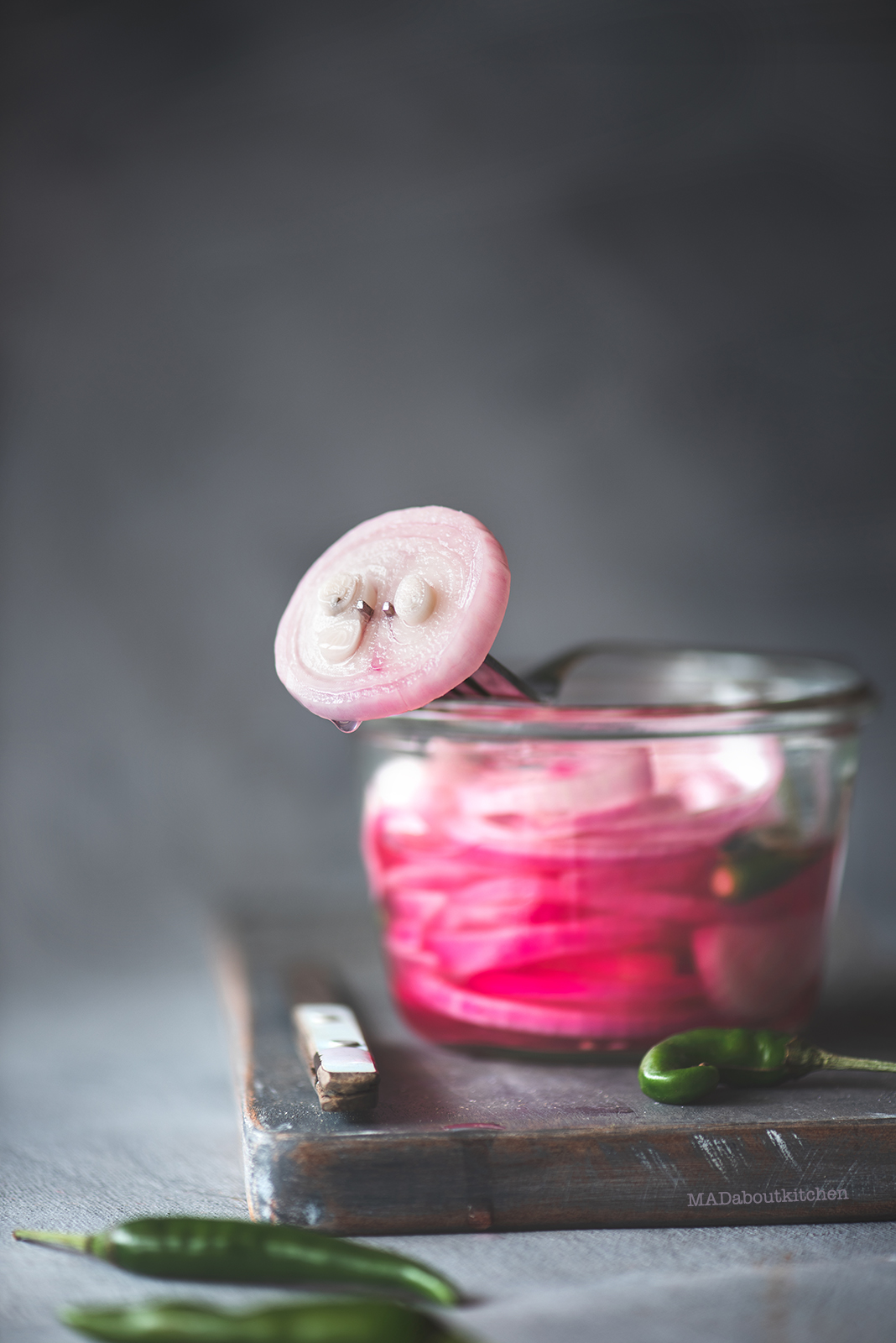 KHAtta pyaaz - Pickled Onions
Khatta pyaaz is pickled onions.Onion pickled in vinegar or lemon juice ending in beautiful, tangy, sweet onions. A perfect accompaniment with Indian dishes.
Ingredients
1 cup - Onion slices or small onions
½ cup - Vinegar or lemon juice
1 Tbsp - Sugar
1 or 2 - Green chillies (optional)
Chopped coriander to serve (optional)
Instructions
In a bottle or a bowl place the onions and add the vinegar, slit green chillies and sugar and give it a good mix.
Coat the onions well with vinegar by shaking the bottle or by tossing the onions by hand.
Let it sit overnight in the vinegar or at least a couple of hours.
You will see that they are now pink and pretty.
Add chopped coriander to it before serving.
You can serve it with kebabs, tandoori dishes, chole, paneer sabzis etc.
Store it in the refrigerator for not more than a week.
or
You can replace vinegar with lemon juice and green chillies with red chilly powder