Christmas Cake Truffles are one of the easiest desserts that you can make it minutes. These Boozy Christmas Cake Truffles, filled with all the christmasy flavours are the best gifting ideas for this season. 
I here have used the left over soaked dry fruits from this years Christmas Cake. But you can always soak some dry fruits for making these truffles specially. It is completely worth it :). TRUST ME!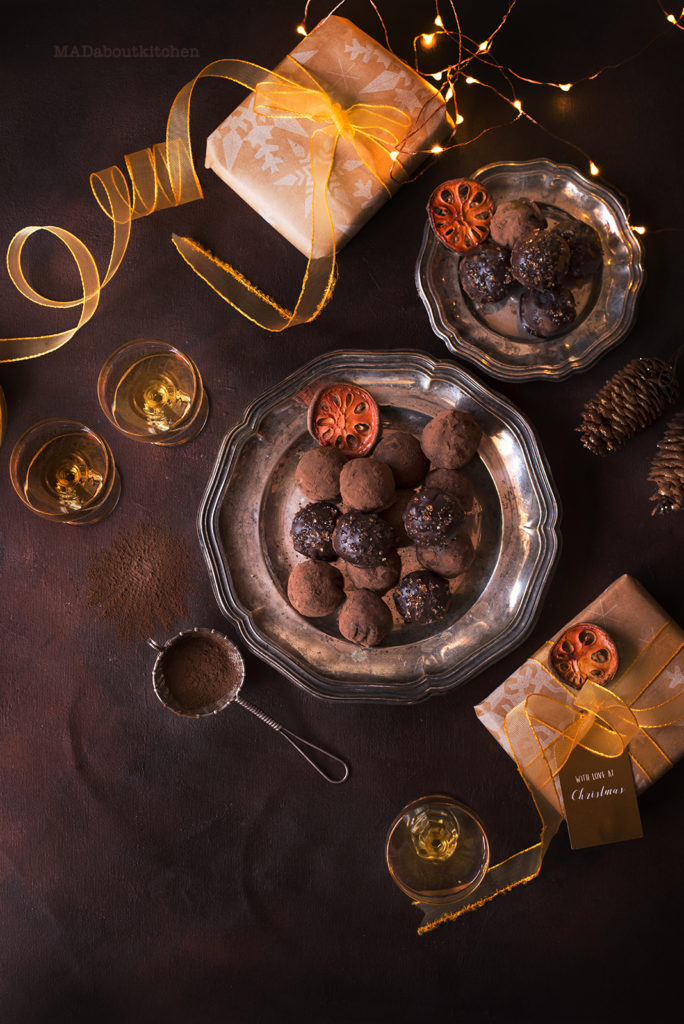 INGREDIENTS
1 cup – Soaked Dry fruits
1/2 cup – Almond flour
2 tbsp – Brown sugar
1 tbsp – Fresh Orange zest
200 gms – Dark Chocolate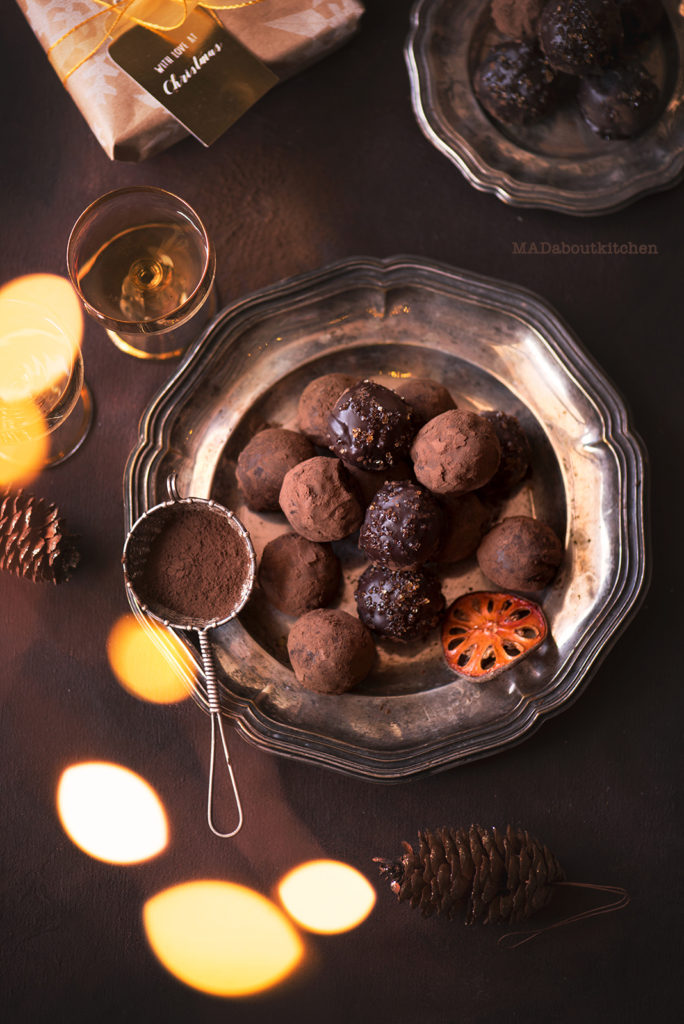 METHOD
Line a Baking tray with parchment paper.
Drain the dry fruits so that there is not much moisture.
In a blender coarsely grind the dry fruits and brown sugar.
Transfer it into a bowl. Mix orange zest and almond flour.Mix well.
It should come well together. If it is sticky add more almond flour. If its too dry add the alcohol used for soaking.
Make balls around 1 tbsp measure. Place them on the baking tray lined with parchment paper and leave it in the refrigerator.
When the balls are in the refrigerator, chop the chocolate and melt it on a double boiler or in a microwave. Mix it till smooth and silky.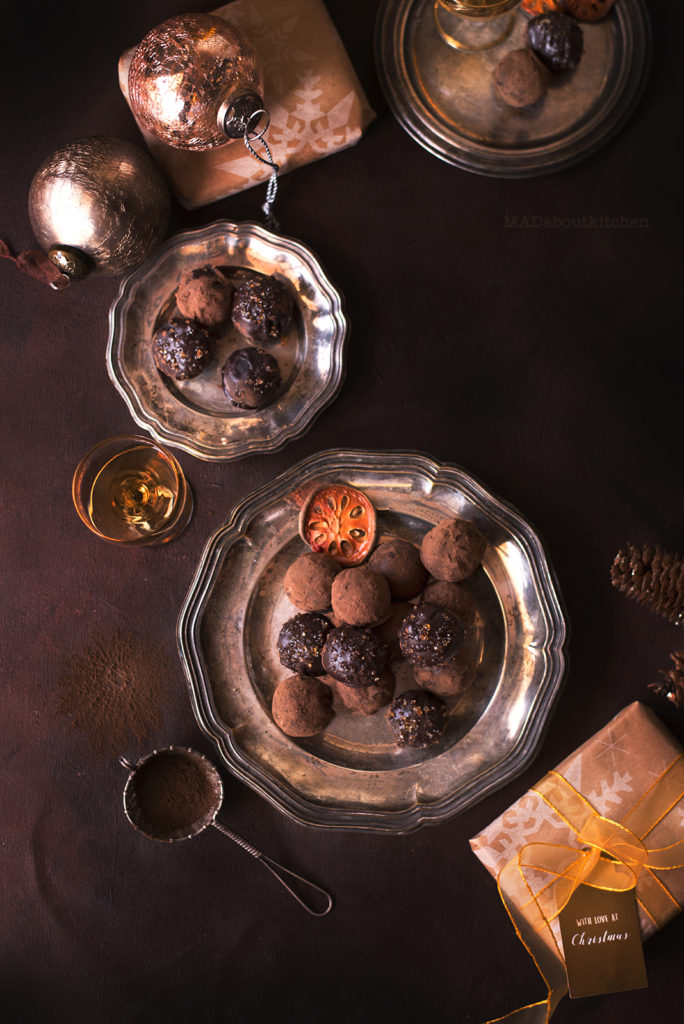 Take the dry fruit balls. Drop one into the melted chocolate. Using a fork pick it up. Do not poke but just pick it up. Tap the fork to the corner of the bowl to remove excess chocolate and get a thin layer.

Place it on the tray lined with parchment paper. Sprinkle brown sugar on top.  Refrigerate for an hour.
You can take them out and roll them in sweetened cocoa powder at this point.
Store in an airtight jar.
Wrap them up individually and it will make a good gift.