Caramel Marshmallow Creamer is a creamy boozy drink made using Caramel and Marshmallow and Brandy.  Caramel Marshmallow Creamer is also perfect for Christmas just like Hot Chocolate and Eggnog. Make it in advance and it will be perfect to serve your guests. 
Before I start I want to mention that the recipe is from Theflavourbender. But I have given it a boozy twist 😉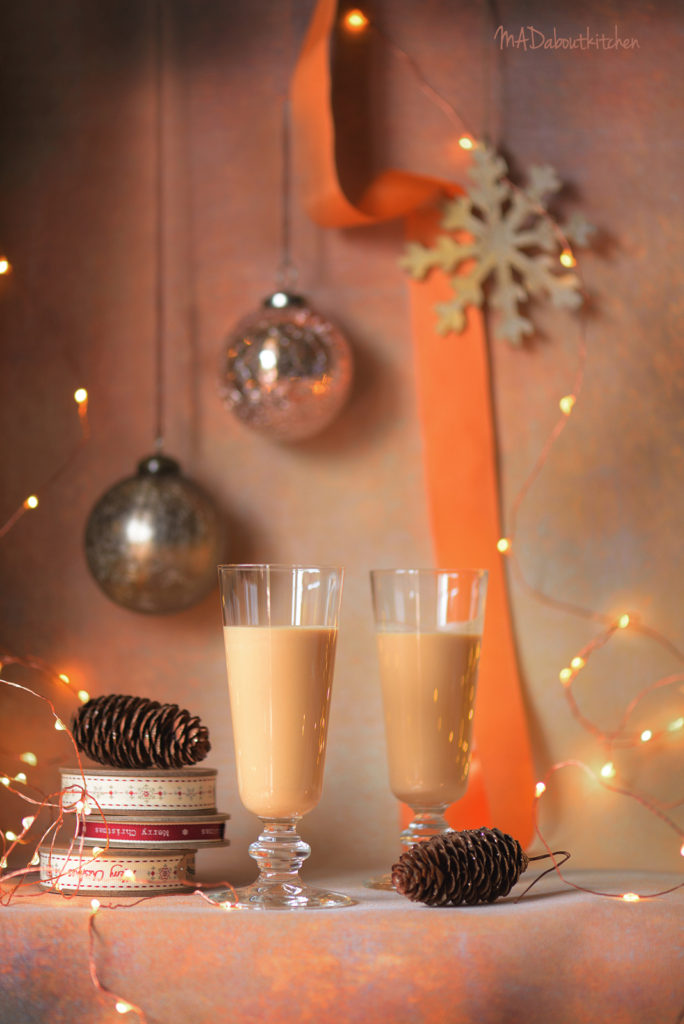 Ingredients
3/4 cup – White Sugar
1.5 cups – Milk
1.5 cup –  Fresh Cream
1/2 cup – Brandy / Rum
30 pieces – Marshmallows
A pinch of Salt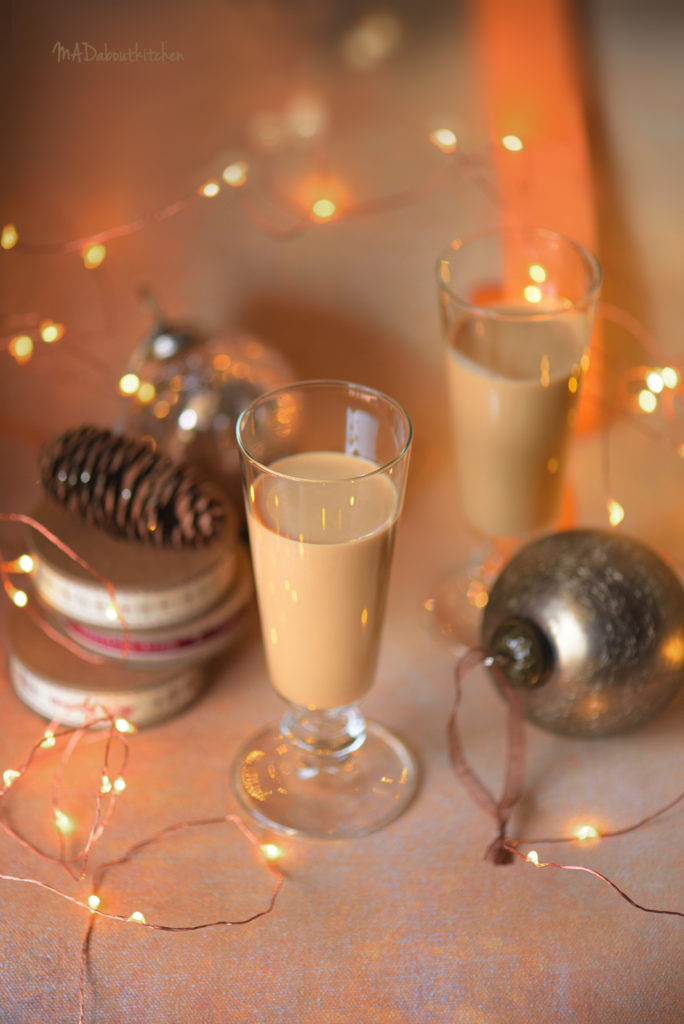 Method
Add cream and milk in a sauce pan and heat it. Do not boil.
In a heavy bottom saucepan even distribute the sugar and place it on low flame. Take a big deep pan as you will need it in later stages.
Leave the pan untouched till the sugar start melting and turning gold at the edge.
Now just swirl the pan and do not mix. Keep swirling it once in a while till most of the sugar has started caramelising. 
Now using a spoon give it a good mix. Now the sugar should have melted and the syrup should be nice gold in colour. 
Let the syrup caramelise for another couple of minutes till it darkens. Do not let it burn. But just dark.
(Check the Caramel Syrup recipe with step by step recipe)
Now immediately add the hot milk and cream to this. Be careful as the cream will boil and come up. And this is the reason we use a bigger deeper pan.
Add Marshmallow and salt and on low flame stir till marshmallow melts. 
Remove from the flame and strain it to remove any bits. Let it cool completely. 
Now add Brandy /Rum and store in any airtight bottle and refrigerate. Serve it cold or at room temperature. 
*You can skip the alcohol if you wish.