Peanut Sambar is a spicy, creamy curry made during winter season. Winter is the time for fresh groundnuts and this sambar is one of my favourite things to make.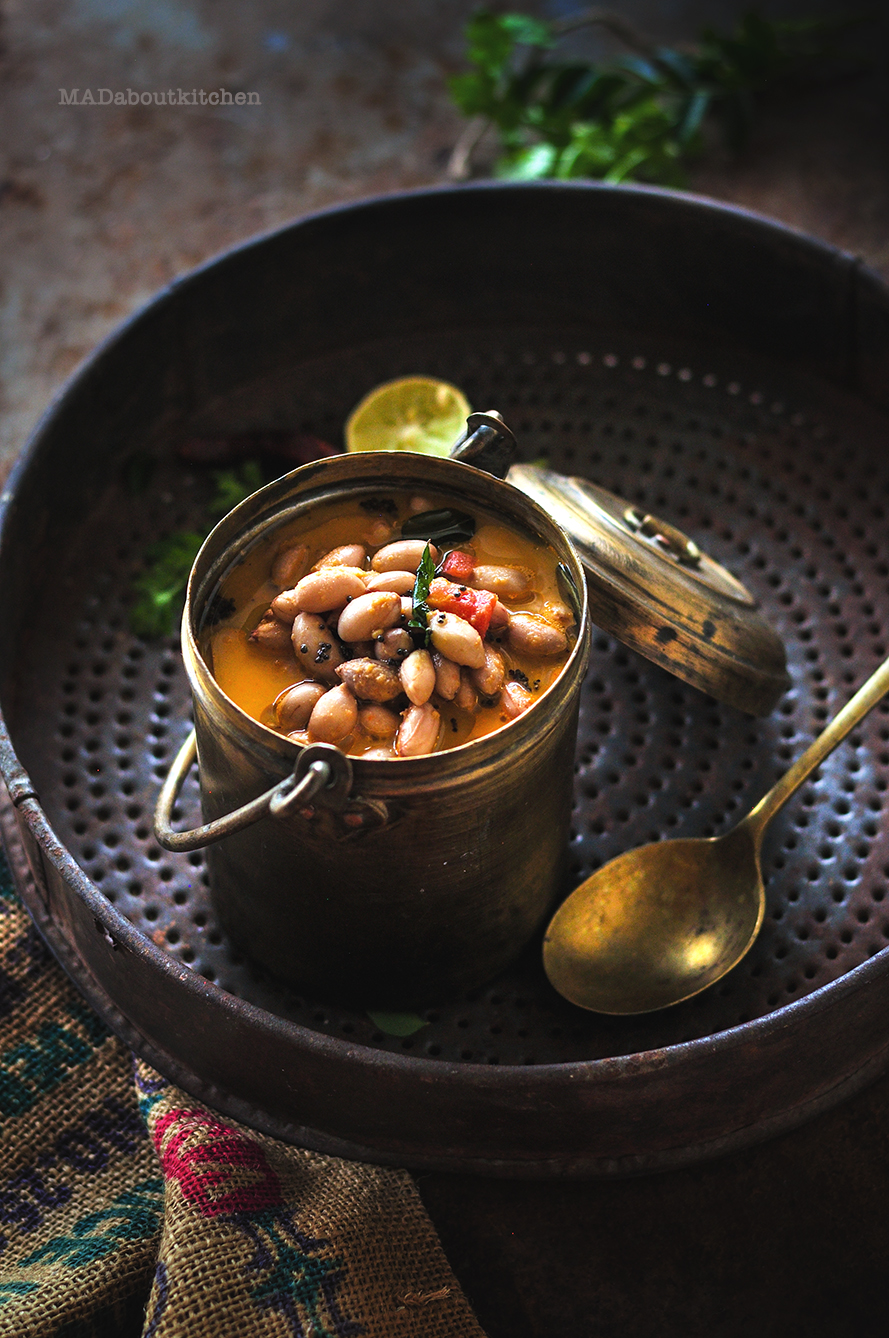 'Kadalekaayi Parshe', the groundnut mela is a traditional fair the happens once a year. The farmers get their harvest (mostly groundnut) and offer it to god Basava, the bull. Farmers offer a part of their first harvest to Basava, asking him to save the crops from any harm. Once the offering is done, the farmers sell the harvest in the fair. Hundreds of farmers come and sell groundnut at the fair. People from all over the city and visit this week long fair. You will get to eat varieties of peanuts at the Parshe. Boiled, roasted, fresh, small ones, plump ones etc etc.
I got some freshly picked groundnuts from my friends fields and made this spicy, tangy Peanut sambar with it. Do try it out and I am sure you will love it.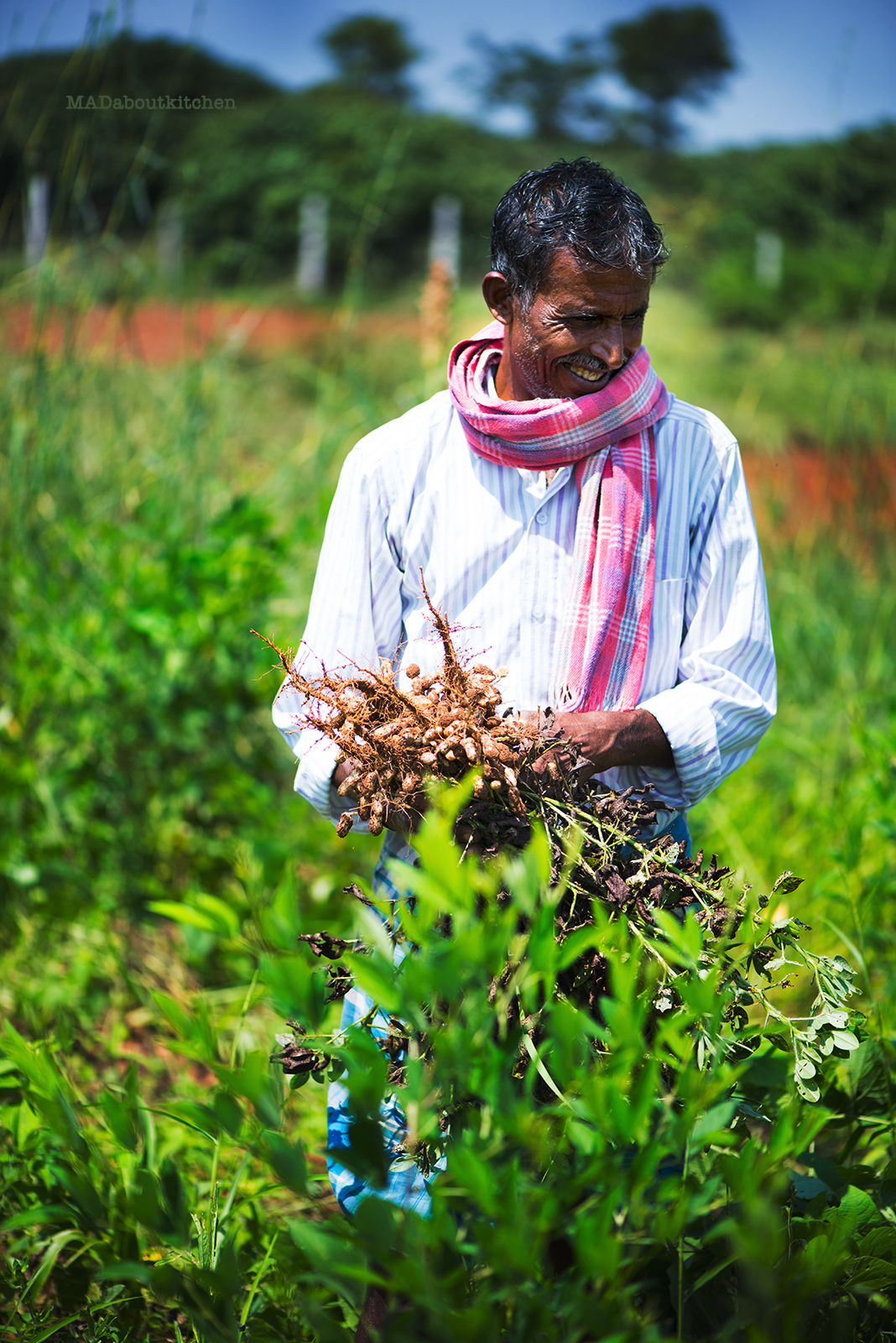 Ingredients
2 cups – Fresh Peanuts
1 no – Onion, medium sized
1-1/2 tsp – Cumin (Jeera) seeds
1 tbs – Sambar Powder
2 tbs – Tamarind Paste
1 tbsp – Coriander seeds (Dhania) 
1 Tomato, chopped
2 nos – Garlic cloves
For tempering
1 sprig – Curry leaves
2 tbsp – Ghee
2 nos –Dry red chillies
1 tsp – Mustard seeds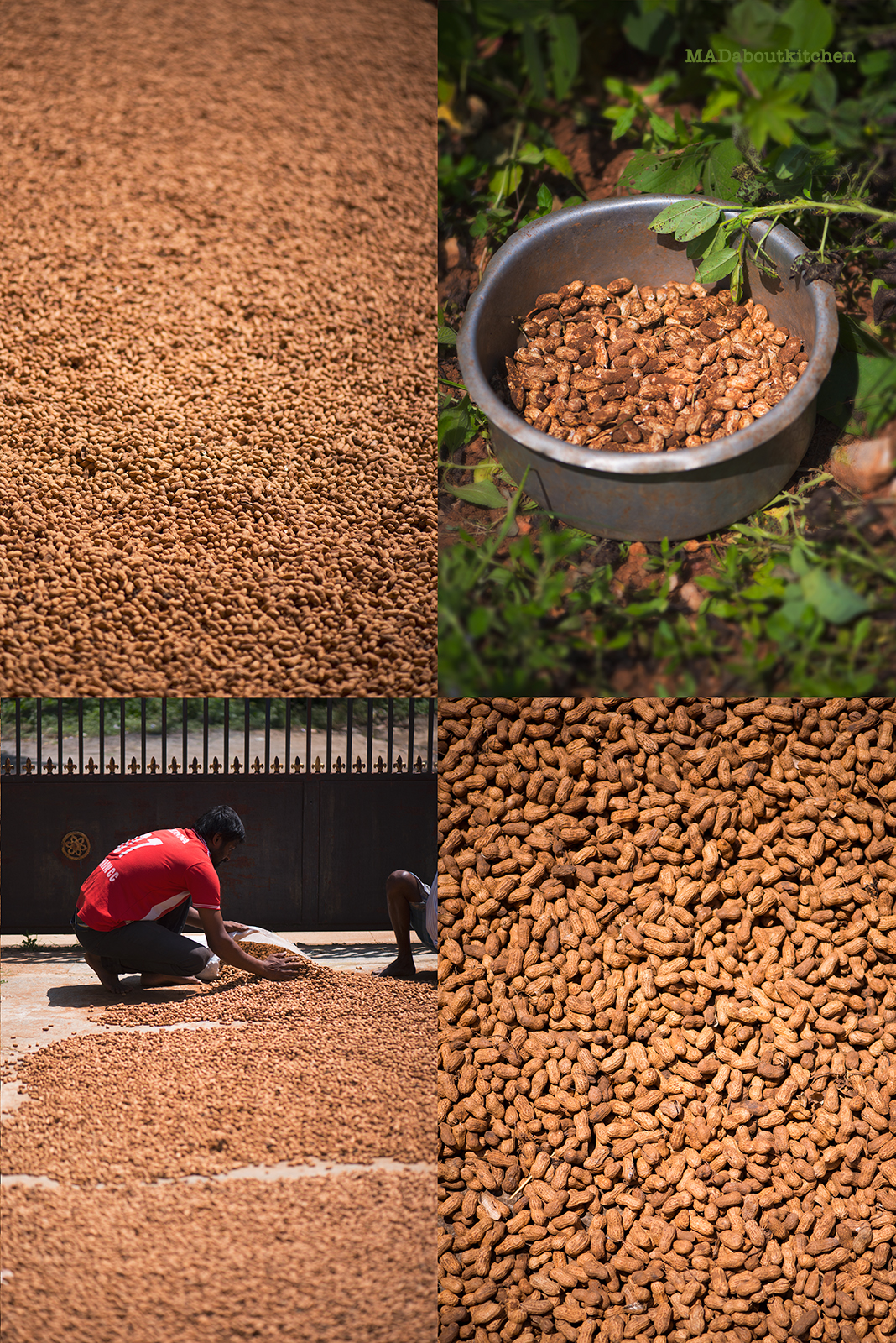 Method
Pressure cook peanuts along with salt in a cooker till is cooks. It shouldn't be too soft. Depending on how firm the peanut is, give it one or two whistles in the cooker.
Once the pressure cooker cools down, take a ladle of cooked peanut in a grinder.
Add onion, tomato, jeera, coriander powder, garlic and grind it into a paste.
Add this to the remaining cooked peanuts. Add 1 cup of water.
Add salt if it requires. Boil it till the sambar thickens and the peanuts soak the masala.
For tempering, heat ghee in a pan. Add mustard seeds and let it crackle.
Add curry leaves and red chillies and turn off the flame. Pour the tempering over the sambar.
Serve Peanut sambar with steamed rice and ghee along with some raw onions or papad to go with it.