Red Wine Sangria is a punch made using Wine, Chopped fruits, Fruit juice and Alcohol and few other flavours. Here is a recipe for beginners like me who are learning how to make Sangria.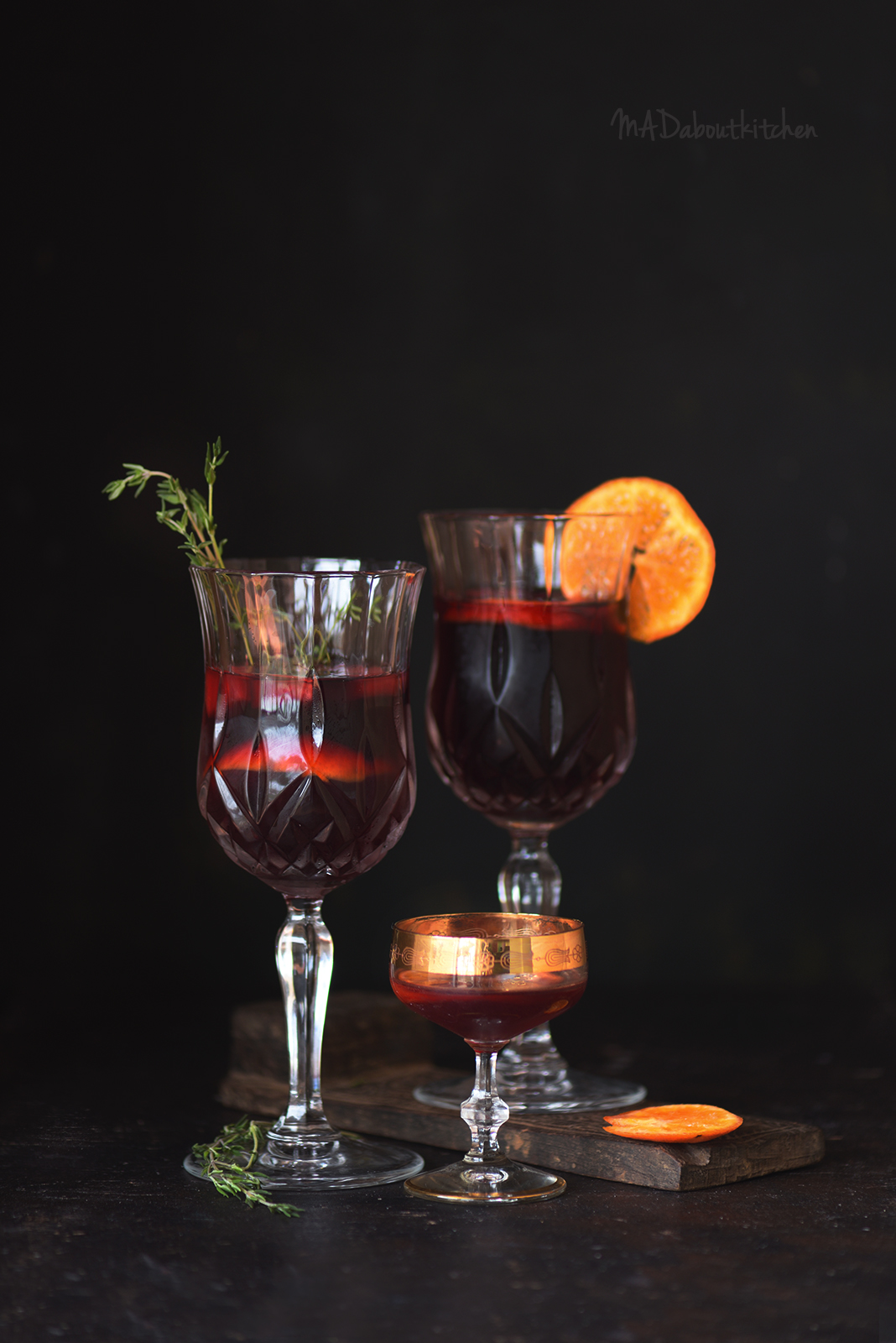 Why Red Wine Sangria?
When I invited my friends home for dinner, I wanted to serve some alcohol based drink. I don't drink much, and when I do, I have no clue about it. I think it is an art to know about wines. So why Sangria? Red Wine Sangria was my choice as it seemed easy to make and I could rely on my taste to make the variations. 
And hence I ended up making three Sangrias. Red Wine Sangria, White Wine Sangria and Rose Wine Sangria. And I was so amazed and happy with how many flavour combinations I could think of and how well they worked out. I was sooper proud of the outcome. Will surely make it more often 🙂
What do you need for a basic Red Wine Sangria?
Any Basic or Red Wine Sangria will require any dry Red wine, Fruit Juice, Chopped fruits, liquor and a sweetener and any other flavours you would want to add like herbs or spices. Below is the list of ingredients I used to make mine.
Ingredients
1 Bottle – Red Wine ( I have used Big Banyan's Shiraz)
1 – Clementine
1 cup – Chopped Strawberries and Apples
Two Springs of Thyme
1/3 cup – Brandy 
1/4 cup – Pomegranate juice
1/2 – Orange Juice
3 to 4 tbsp – Brown Sugar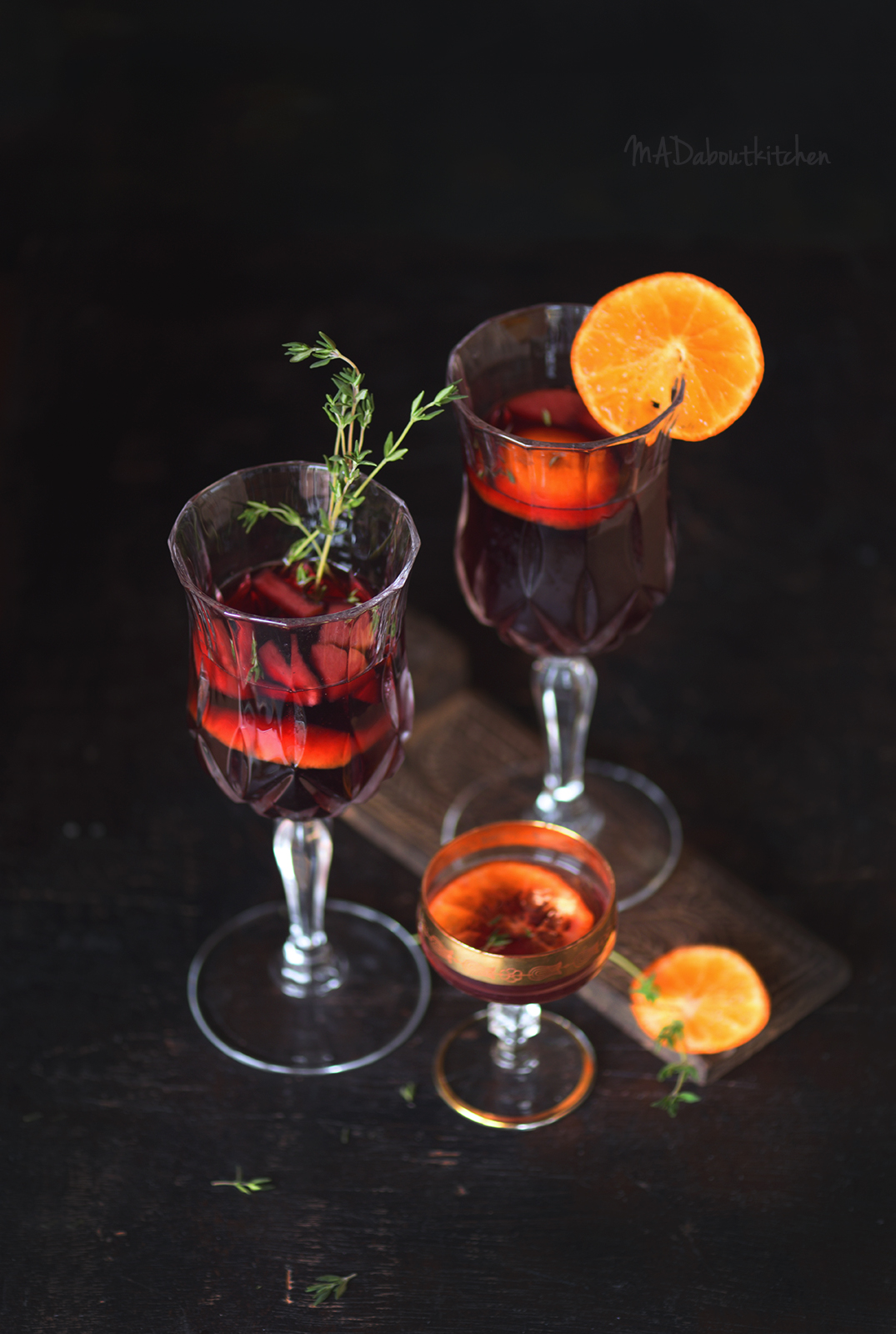 Method 
To make the Red Wine Sangria, take chopped fruit in a serving jug or a carafe. Add brown sugar and muddle using a wooden spoon or a muddler. 
Add Brandy and muddle again.
Add Wine, Orange juice and Pomegranated juice and give it a good stir.
Add thyme and stir.
Cover the jug and refrigerate overnight at least for the fruits to soak well and the flavours to enhance. 
Serve it chilled along with the soaked fruits . The fruits taste heavenly.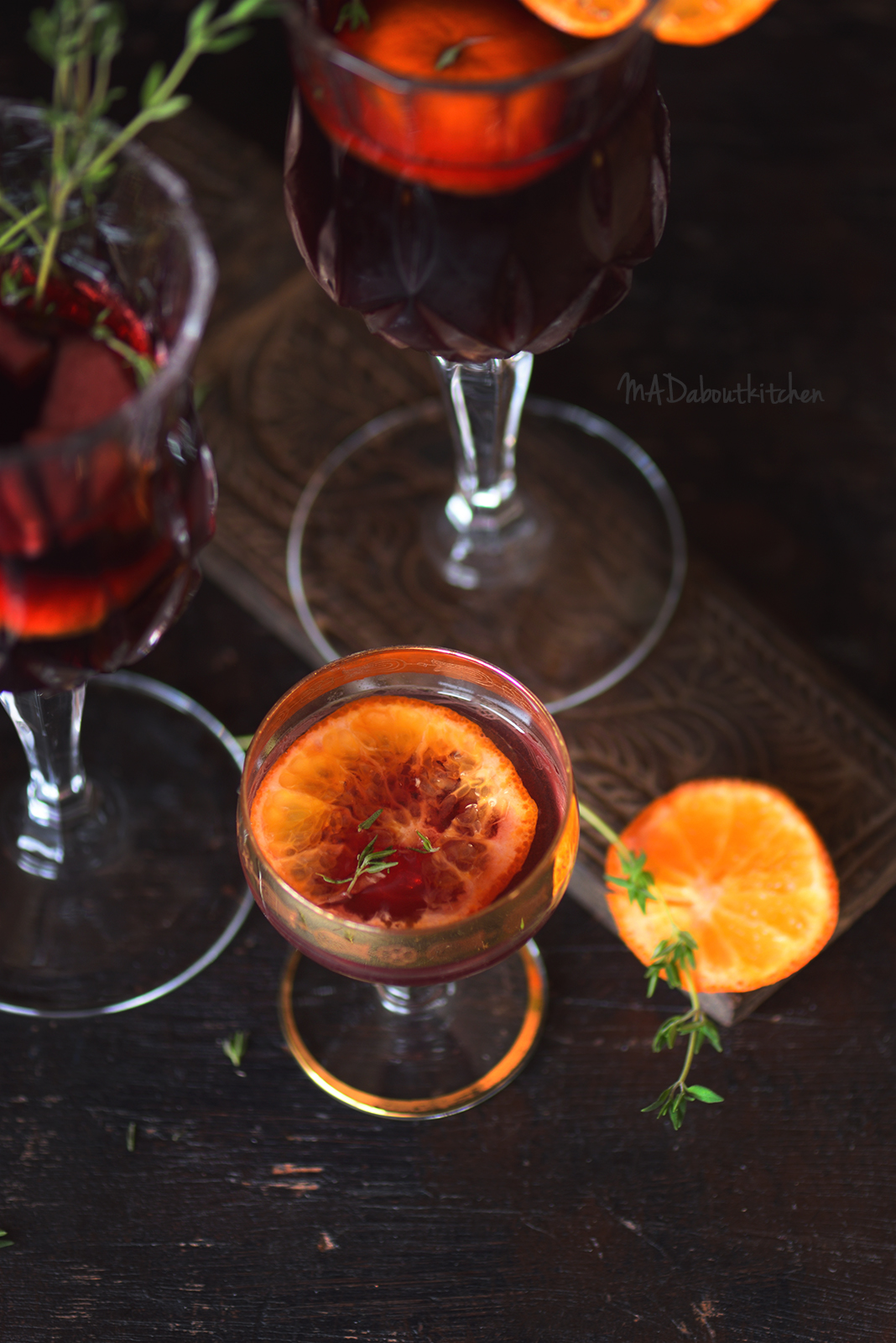 Variations of Flavours for Red Wine Sangria
Red Wine – Shiraz, Merlot, Cabernet Sauvignon
Fruits – Orange, Lemon, Apple, Strawberry, Pomegranate, Kiwi , Berries
Liquor – Brandy, Rum, Orange Liquor 
Juice – Orange Juice, Pomegranate Juice, Lemon Juice , Lemon Soda
Sweetner – Brown Sugar, Palm Sugar, White Sugar, Honey, Maple Syrup
Flavours – Herbs like thyme, mint, rosemary. Spices like Cinnamon, Star Anise, Vanilla 
Hope you have fun making your Sangria. 
---
You might also like